Solidarity unites us in times of crisis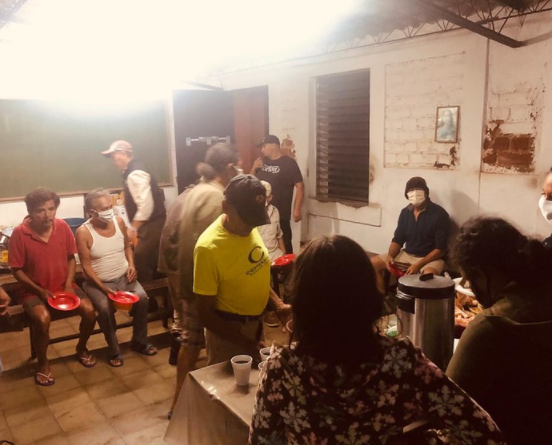 June 5, 2020
Santa Ana is one of the departments of El Salvador that was affected by Tropical Storm Amanda, which on May 30 left many families homeless.
On the night of June 1, 2020, FUSALMO Santa Ana collaborators, thanks to the support and donations of solidarity people inside and outside our country, made the delivery of food to 35 affected people, who are in the Divina Misericordia Public Dormitory.
In addition, food was delivered to homeless who were on the streets neighboring.
If you want to join this cause, you can support more affected people. Make your donation to the account No. 031510025574, of Fundación Salvador del Mundo, through DAVIVIENDA Bank.
Support our work. Be part of this initiative #HelpUsToHelp