Looking for help for a family from San Miguel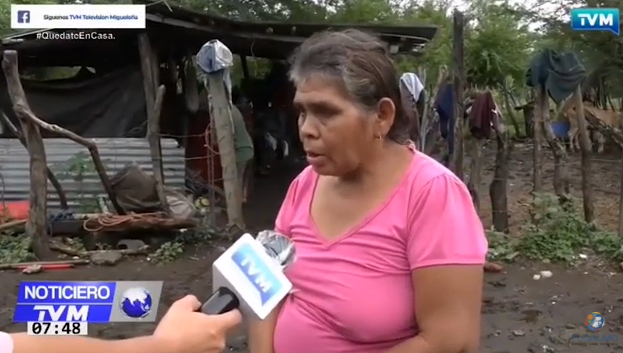 June 5, 2020
The Salvadoran population has been badly damaged by the current COVID-19 Pandemic situation. Added to this, the damage caused by Tropical Storms Amanda and Cristobal.
Thanks to the support of altruistic donors, help with basic food baskets has been provided to families of young people from the Don Bosco Program. The help was extended to other families from the surrounding communities, and a way to support them has been sought.
Among those affected in San Miguel is the family of Mrs. María Pereira, a single mother who lives with her 11-year-old son, Daniel. The situation is worrying, since their house is uninhabitable, due to it is made with plastic walls.
FUSALMO, firmly committed to helping with a decent place to live, especially in this rainy season, managed the support of the TV channel: TVM Televisión Migueleña. They supported the dissemination of information on the family's situation. Help is requested to acquire materials to build the roof and walls of the house of Mrs. María and her little son.
If you want to support you can contact us through a message, or make your donation through the bank account at Davivienda Bank: No. 031510025574.