More than 70 families benefited with kits thanks to FUSALMO and Salesian Missions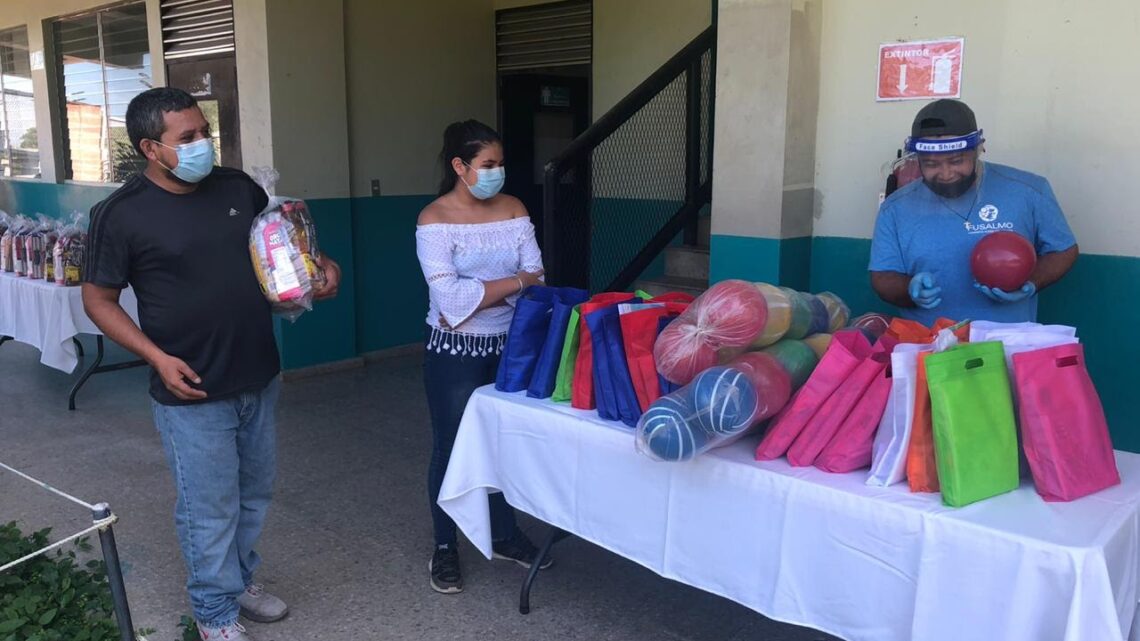 July 31, 2020
Thanks to the financial support of Salesian Missions, last Thursday, July 30, 2020 at the facilities of FUSALMO Soyapango, Santa Ana and San Miguel, different kits were delivered to support 73 families as part of the commitment towards the community.
There are four kits delivered to each family:
1 Basic food basket: with basic non-perishable foods.
1 kitchen garden kit: containing different types of vegetable seeds and inputs for families to grow and harvest their own food.
1 recreational kit: containing school supplies such as colors, markers, notebooks, among others, as well as table games for families to enjoy together.
1 hygienic kit: to help reduce the risk of diseases, this kit has included masks, soap, alcohol gel, among others.
The delivery of these kits will take place during three months, in order to provide support to all these families that have been affected due to the crisis caused by COVID-19.