19 years supporting the children and youth of El Salvador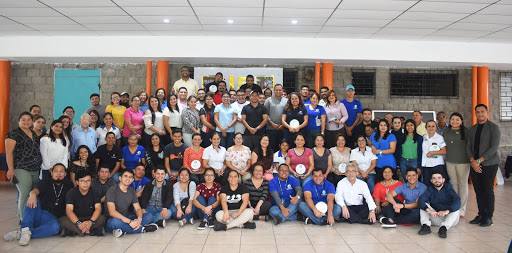 17 Aug 2020
FUSALMO celebrated its 19th anniversary on Monday, August 17.
Activities are carried out virtually due to the COVID-19 pandemic.
All employees continue to motivate young people in different areas, with the commitment to provide them with support online.
The Protagonists Week was closed within the framework of International Youth Day, where young people had the opportunity to share their talents through the different webinars that were held.
Throughout the years, FUSALMO has implemented educational programs and projects with which the quality of life of children, adolescents, and youth have been improved, working from the four FUSALMO headquarters: Santa Ana, Soyapango, San Miguel, and FUSALMO Cultural Center.
During these 19 years, more than 300,000 people have benefited nationwide. FUSALMO reaffirms its commitment to continue working together with companies and institutions and thus implement more programs that generate opportunities for young people.