Great afternoon 2019 in favor of Salvadoran Children, Adolescents and Youth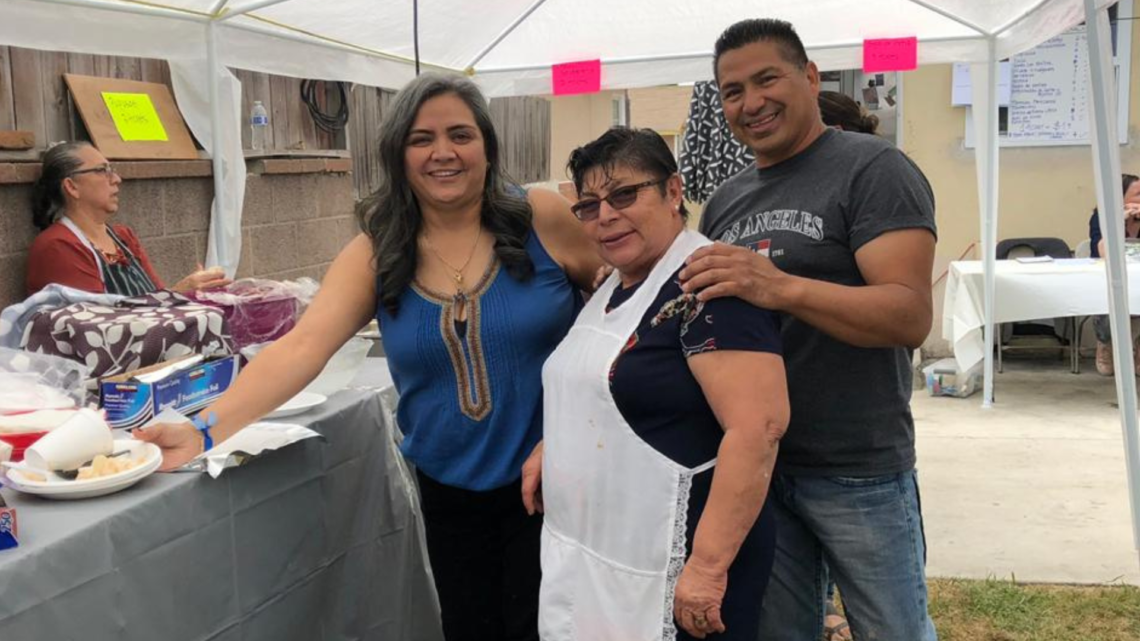 On Saturday, April 27, the Great Afternoon was held starting at 12:00 m.d. in the City of Downey, California in the United States. This event is held every year in order to support education in girls, boys, adolescents and young people. The organization was in charge of the Divino Salvador del Mundo Committee, represented by Ana Ruth García and Gloria Hernández.
This year, Parson Pierre M. Vitelli, President of FUSALMO in El Salvador, was present as a special guest, sharing a moment full of harmony with all the attendees. Among those present were: motivated donors to support the programs that FUSALMO offers in El Salvador, the Guadalupe Radio technician and two guest listeners who wanted to meet Parson Pierre.
One of them is Paty Escalante, who made a donation of flutes for the girls, boys, adolescents and young people of FUSALMO San Miguel. Likewise, Reyna Sanabria made a donation of vests for the boys who make up the Festive Oratory program of El Salvador.
The Great Afternoon was full of surprises, a good atmosphere, music, with the special participation of mariachis and delicious typical Salvadoran food such as corn tamales, exquisite pupusas and typical Mexican food.
These activities were carried out with the aim of raising funds for the benefit of the Salvador del Mundo Foundation (FUSALMO), with which it will continue to support the development of capacities of children, adolescents and youth through different programs that allow the promotion of an education of quality in El Salvador.