FUSALMOUSA grants a scholarship to a young student in the United States.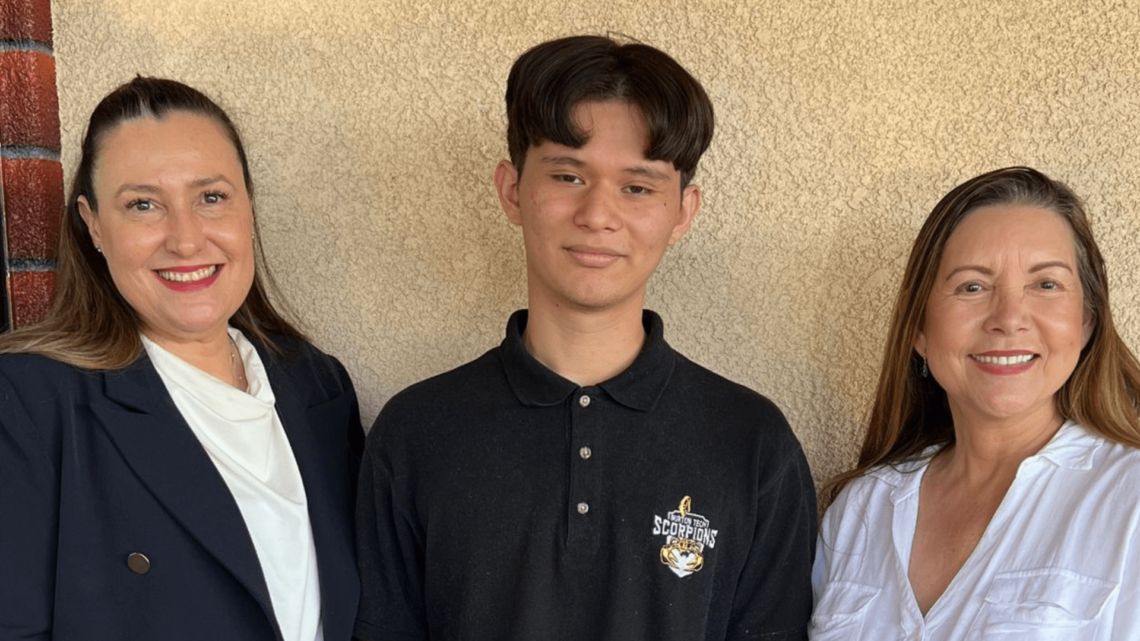 Thanks to the support and desire to help the future of young people, FUSALMOUSA presents a check with commitment scholarship funds to support Jorge Shafick Trejo in his studies at Los Angeles State University. Jorge will begin his studies next October 2022.
Matilde Singer, Vice President of FUSALMOUSA and Guadalupe Orellana, Treasurer, personally delivered the check to Jorge on June 2. With this contribution, FUSALMOUSA seeks to support the higher education of the young person for his personal improvement and provide him with the necessary tools for his professional success.