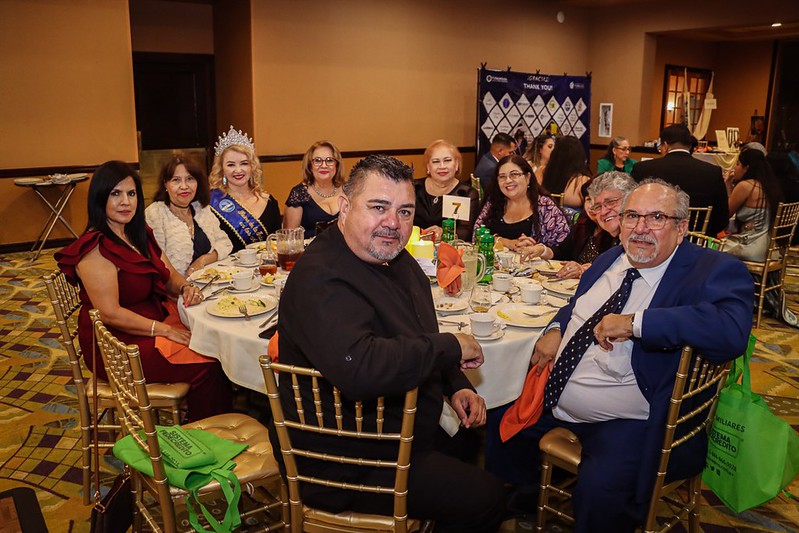 This past October 14, Fundación Salvador del Mundo (FUSALMO) and FUSALMOUSA celebrated the traditional Gala of Joy with the objective of benefiting comprehensive educational programs that respond to the needs of salvadorean children, adolescents and youth.
Highlighting the support of the latino community, especially salvadorean, Central American and Mexican through FUSALMOUSA, who through its management have benefited to date 5,000 girls, boys, adolescents and young who are part of FUSALMO El Salvador.
The charity gala was in Alhambra, California in the Lake room of the Almasor Court, a place for events that housed the attendees, with special guests, such as the mayor of the city of Duarte.
During the dinner, recognitions were given to the companies, organizations and people who supported as sponsors, among them: Yen Wellness, Guadalupe Orellana, Ruber Díaz Junior and Family, Reyna Díaz, Darrell Brooke, Defisal, DAC Del Alamo Construction, Fundación Pro Inframen USA , Comité Salvador del Mundo, Sistema Fedecredito, Rayo Industries, M Empresas, El Imports, El Rescate, Oporto Gourmet Coffee, The Brooke Law Group, Iglesia Tabernáculo de Los Ángeles, CH Chiropractic Bakesfield, Lula Mena, Nancy Martínez and Family, D'aquino.
Also, a public thanks was made to the media and influential people who collaborated in the dissemination so that more people could attend this great gala, these media are: Lo Máximo LA, Balbino Claros de Lo Nuestro, Mario Oporto, La Prensa de Los Angeles, Gustavo VII, Gustavo Lechuga, Día a Día News, Guadalupe Radio.
In addition, statuettes of the Virgin Mary Help of Christians, who is a crucial symbol for Salesian´s work, were given to Guadalupe Orellana and Yeni Hércules, in recognition of the work, dedication and commit, they show to promote the mission of the institution.
In this seventh edition we have the famous reporter Balbino Avilés, as presenter, as well as artistic presentations in Ballet and special guests such as singer-songwriter Will Echegoyen.
The ceremony was a complete success, the funds raised during this activity will be used to contribute to these programs, which are divided into four categories: Comprehensive and Liberating Education, Youth Participation and Prominence, Educational Technology and Social and Labor Management.