The Commitment to Children and Youth Transcends Borders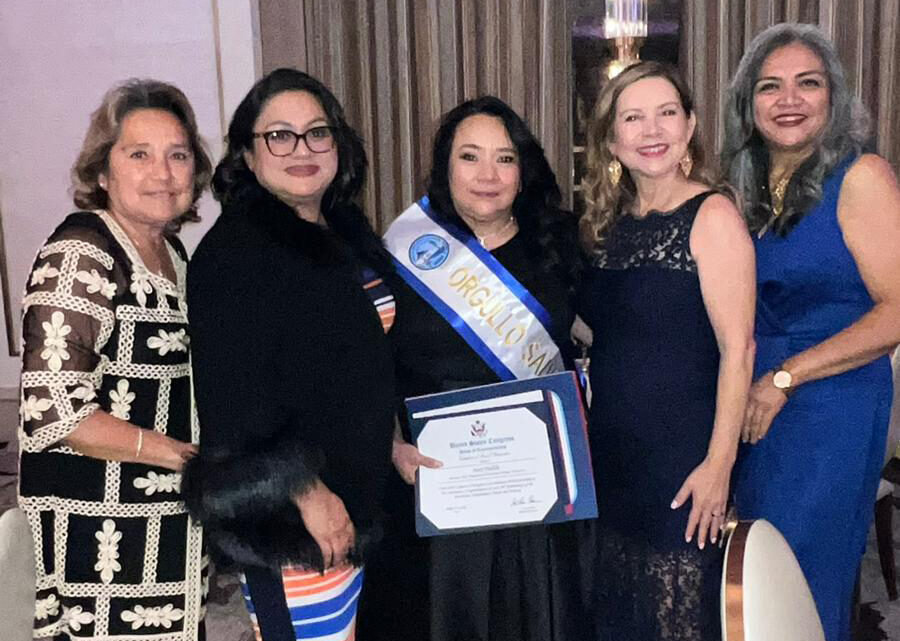 Lilia Ivett Padilla, Member of the FUSALMOUSA Board, was named "Salvadoran Pride" by the DEFISAL foundation at the press conference prior to the 2023 Salvadoran Independence Parade and Festival, held on August 30 in Los Angeles, California.
This recognition highlights more than 10 years of work with the communities of Los Angeles, California, obtaining support for programs that benefit children and youth in El Salvador and the United States.
Ivett has also worked for FUSALMO in El Salvador since 2001, currently developing programs and projects in educational, technological, sports and employment training areas, benefiting girls, boys, adolescents and young people, especially those in situations of risk, in San Miguel, Santa Ana and San Salvador. In addition to the management of alliances with governments, organizations, companies and International Cooperation.
In addition, since 2015 he has led a movement with Latinos living in the United States, thus positioning FUSALMOUSA for the coordination of support from where he has managed to promote the programs that FUSALMO implements from its different headquarters,Every year, DEFISAL holds a gala dinner where, on this occasion, the award was presented to Ivett, recognizing the important role he plays in society. For FUSALMOUSA it is a pride to have Ivett Padilla as part of its team, since she is a hard-working, capable Salvadoran who contributes to the benefit of the country's children, adolescents and youth.